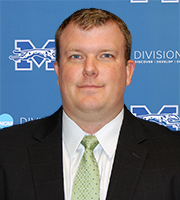 COMPETITIVEness - TRUST - RESPECT
Coach Keckler is the new head mens basketball coach at Moravian University and the Force program is very fortunate to have him leading our boys program!!
Prior to his new position at Moravian, Coach Keckler was at Drew University for 14 seasons. A two-time Landmark Conference Coach of the Year, Darryl Keckler resurrected the Ranger men's basketball team over his 14 years in Madison. With 167 career wins, he is the all-time winningest men's basketball coach in program history.  In addition to his time coaching at Drew, Keckler has spent the last five years working as an assistant athletic director for the Rangers as well as teaching a business of sports class as an adjunct professor for the last four years. Prior to his time at Drew, Coach Keckler spent five years as an assistant coach for both men's basketball and men's golf at Gettysburg College, and he also assisted with the Bullets' strength and conditioning program.
2023 USA Basketball Gold License #