Competitiveness, Trust & Respect
The Lehigh Valley Fever was established in 2010 and has grown into one of the most respected girls AAU basketball organizations in the Mid Atlantic region.
Based out of Allentown, Bethlehem, Easton areas of Pennsylvania, the Fever (girls) & Force (boys) attracts players from all across PA & NJ.
We are very proud of our track record in placing players into college programs and continue to focus our efforts on player development and recruiting services.
Our coaches are the best of the best, many with years of experience coaching at the HS or college level. We have a passion for teaching the game and want our players to learn how to play the right way...with respect, determination and selflessness...the Fever/Force Way!
the begining
LEHIGH VALLEY FEVER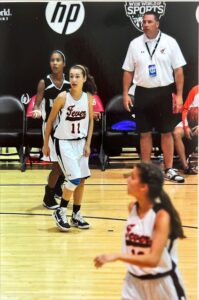 The Lehigh Valley Fever was established in 2010 by Dean Reiman with one team playing at the 7th grade level. The emphasis then was on fundamentals and playing the game with respect, working hard to push past comfort levels and having fun with the travel and camaraderie with teammates and families who supported each other. Those same values exist today as we now have over 17-18 Fever teams playing in multiple Locations, ranging from 4th grade thru 11th grade, forming the FEVER FAMILY. The development piece is still our focus along with exposure elements that have produced nearly 100 college players since 2013. As our teams have expanded, so has our coaching staff with many of them being very successful HS and college coaches (past & present). It is their commitment and dedication to our players, that has transformed our organization into one of the best known and well respected AAU clubs in the Mid Atlantic region.
LEHIGH VALLEY BASKETBALL CLUB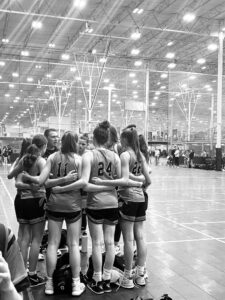 The Lehigh Valley Basketball Club was formed in 2017 to conduct:
Summer Leagues (High School & College)
Summer Youth Leagues
Summer Team Camps
Tournaments (3-5 events in 2022)
Coaching Clinics
The focus of the organization is to offer top notch events such as leagues and tournaments played in outstanding facilities that provide a comfortable and safe environment for athletes to perform in, while maintaining excellent service with regards to registrations and scheduling.
LEHIGH VALLEY FORCE
For the first time in our programs history, we offered Boys AAU teams in 2018 with teams at 6th, 7th & 8th grades!! Moving into 2023, we expect to field 11-12 teams ranging from 4th grade thru 11th grade. As with the Lehigh Valley Fever, the boys program stresses fundamentals, player development as well as exposure elements for the HS aged teams.
Penn Basketball Club
The club was re-branded to the Penn Basketball Club due to our expansion into other markets such as Schuylkill, Berks, & BucksMont which has vastly expanded our reach from the original Lehigh Valley location. There are now Fever & Force teams playing in all those markets and some additional ones to be added in the near future.
Penn Fever
In 2023 our girls National teams will play under the name Penn Fever and will compete in many national tournaments against very high level competition.
The club is deeply rooted in the Lehigh Valley area of Pennsylvania in the heart of former Bethlehem Steel country where many of our families learned the value of hard work and love of family. Our club continues to hold on to these same values as well as living by our Core Values of Competitiveness, Trust & Respect!